Here's my stealth list of 20 modern, unique anniversary ideas that have worked well in the past and that I'm planning for the future. Even though I wait until the last minute, I've been lucky enough to find thoughtful gifts that my spouse loves and appreciates. Whether you are celebrating your first or your 20th anniversary together, the best gifts and experiences will hopefully make your husband or wife feel loved and valued while earning you some bonus points.
TRAVEL BOOK
A beautifully illustrated travel book is an easy but meaningful anniversary gift to show that you are thinking about your future adventures together. Even if you can't go on a dream vacation right away, you can start the fun immediately by planning and talking about where you want to go. One of my favorite books for travel ideas is National Geographic's Journeys of a Lifetime: 500 of the World's Greatest Trips, a beautiful hardcover coffee table book with full-page color photos – and you can easily order it online as a last minute gift if you are short on time.
START A BUCKET LIST
Here's another anniversary gift idea for your husband or wife that can be thrown together at the last minute but still shows that you've been thinking about your future together. Even though you can't embark on all of your planned adventures right away, you can start a bucket list in an elegant looking journal or using a Bucket List booklet. The book is a blank slate for filling out your goals, so pair it with this "Amazing Road Trips" book or a "World's Best Food Journeys" book that will give you hundreds of ideas for what to put on your bucket list. Your anniversary is a perfect occasion to just get started on the list and fill it out slowly with your wife or husband over time.
PRINT OUT TICKETS TO A FUTURE EVENT IN 10 MINUTES
Go to Ticketmaster, search for any event that your husband or wife would be interested in, buy the tickets and print them out. You will have an exciting, thoughtful gift to physically give them in under 10 minutes!! There are lots of events you could buy tickets to – comedy shows, basketball or football games, Broadway shows, concerts, music festivals, Cirque du Soleil, Disney on Ice, David Copperfield, etc. If you can't find anything of interest on Ticketmaster, search more locally for any special festivals or events going on in your town, from wine and chocolate festivals to beer festivals.

TICKET STUB ALBUM + EVENT TICKETS

If your husband or wife enjoys sporting events, concerts, musicals, or other events, a ticket stub album could be a great anniversary gift idea that is much less work than a full blown scrapbook. You could order the album, fill it partially with old tickets, and surprise your husband with tickets to a future event on the last page. When you flip through this book 10 years from now, you'll remember with fond memories those trips you took and those special events you witnessed.
UNIQUE EXPERIENCES: SKYDIVING OR MOTORCYCLE LESSONS
I came across this on Groupon and thought it would be a perfect last minute anniversary gift that you can print out instantly! If your husband or boyfriend (or wife or girlfriend) has always wanted to learn to ride a motorcycle or take any other kind of adventurous lessons (like shooting or race car driving), a Groupon lesson is a very safe way to give an exciting "experience" gift! Plus you can buy it online and print out the certificate for an instant, thoughtful anniversary gift in less than 10 minutes!
MINI JOURNAL FOR COUPLES
This simple journal, called In Our Words, is a thoughtful and personalized anniversary gift that prompts you to recall your favorite memories with your husband, including the first time you met, the first thing you tell people about your husband, your funny habits and traditions, and funny experiences you've had. It's a great way to reminisce on your first or 10th or 20th anniversary, and you don't have to do it all by yourself – just get it started and you can fill out the rest slowly together. The book is G rated and appropriate for married or unmarried couples, parents, and grandparents. And you can order it online at the last minute for quick delivery!
COLLECTIBLES FROM SPORTS, ENTERTAINMENT, OR HISTORY
If your spouse is a sports, movies, or history fan, they will absolutely love these awesome collectibles and memorabilia. You can find anything from autographed basketballs and jerseys to autographed Sports Illustrated magazines. What a cool piece of history to own! If you are shopping for a Civil War or World War II buff, you can also find amazing collectibles from history. Even someone who loves music and movies will love these old classic entertainment collectibles.
DATE NIGHT JAR
This is a great last minute anniversary gift idea that will keep the fun surprises going all year long. Create a jar filled with ideas for dates or fun things to do on the weekend. It could include simple things like making pasta at home on a Saturday night, or it could include bigger ticket items like gift cards to nice restaurants, Groupons for bartending classes, or a weekend getaway to a nearby resort.

VACATION OR SPECIAL MEMORY BOX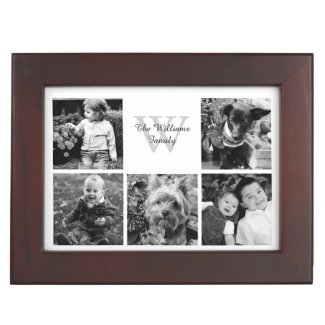 I started a Memory Box with plane tickets from a trip to Barcelona and then added the menu from a fabulous tapas restaurant. Memories from travel or special events may be some of the best new experiences you've shared with your spouse since your first anniversary. To preserve these memories, a great anniversary idea is a personalized Photo Memory Box where you can safely store your favorite event tickets, menus, photos, and even receipts for future reminiscing.
LUXURY ELECTRIC MASSAGER
Most people could benefit from a relaxing massage, but going to the spa or masseuse can be pretty expensive. If you can't afford to gift $100 massages on a regular basis, you can do your best to replicate the experience for a much lower price at home by investing in a massage cushion. There are many brands of massage cushions available that offer shiatsu deep tissue massages or simple rolling heated massages. You can place them on any chair in your home (or even on your bed) to re-create a wonderful spa-like massage in the comfort of your own home.
PERSONALIZED LEATHER GIFTS
High-quality leather products like soft leather wallets, monogrammed leather cosmetic or tote bags, and leather jewelry cases are always a classy anniversary gift idea for men or women, whether they are avid readers, travelers, business professionals, tech enthusiasts, or animal lovers. Check out Personalized Leather Gift sites where you can customize a variety of creative, beautiful leather anniversary gifts for your spouse.
BEST SELLING JEWELRY EACH MONTH
This is just thrown in for the wives! Now's a convenient time to remind your husband that a lot of beautiful jewelry is affordable and easy to buy online (Amazon, Blue Nile) without having to step foot in a crowded mall or a stuffy jewelry store. If you don't know what to buy (earrings? necklace?), it's so easy to just copy what other people are buying. Start here with the hottest, best-selling anniversary jewelry based on online sales rankings, and you'll probably nail it.
10 THINGS ABOUT DAD
These books are a fun anniversary gift idea for a husband or wife who is also a great father or mother. It prompts the reader to ask his/her or dad or mom a set of easy but thoughtful questions that will undoubtedly lead to interesting stories about their childhoods and experiences growing up. This could be a perfect and easy bonding activity for your husband and your kids to go through together. Moms will also love sharing their stories with their kids.
Questions include: What was your neighborhood like growing up? How did your grandparents meet, and what were their childhoods like? Who in your life had the largest influence on you growing up? These could be a great anniversary gift to fill out together with kids and parents or grandparents.
PERSONALIZED CARTOON MUG
Don't worry – these are not those creepy mugs that turn a real photo into a cartoon. These are endearing cartoons that can remind you of yourselves in a humorous way, make you smile, or show your husband how proud you are of his or her personal achievements. Each one can be personalized with a couple's names or an individual's names – a fun and customized anniversary idea. A friend gave me a mug of me sitting at a desk doing my dream job, and I love seeing it in the kitchen. The shipping takes a few days, so don't wait until the last minute for this one.
Q&A A DAY JOURNAL for TWO PEOPLE
This wildly popular but simple journal asks you and your partner one question per day for an entire year. It takes very little time but is something small you'll look forward to every day. Consider it a daily gift to yourselves. Some questions are funny and some are more thought-provoking, but they all give you a short break from your busy lives to take a breath, reflect, and reconnect. Best of all, you can compare your answer this year to your answer on the exact same day last year.
PHOTO PRINTED ON WOOD
Technology is always giving me new last minute anniversary gift ideas. A small or large photo printed on wood is an elegant and artistic gift idea for an anniversary, especially if it's a professional photo from your wedding. Both old photos (black and white) and new photos can look great on a thin sheet of wood. If you have plenty of the usual photo frames around the house, this is a nice way to change things up and add some texture to your walls. If you are crafty, you can even do the photo transfer to wood by yourself at a much lower cost.
TIME CAPSULE
A great last minute DIY anniversary gift idea is to make a simple time capsule that you can seal and open up 5 or 10 or 20 years from now. Put in things that capture what your day to day life is like today, items that you can look at 5 or 10 years from now and see how different your life has become. A shortcut is to use a Time Capsule book, which includes prompts about what you've laughed at lately, important decisions you've made, who you've shared meals with, any large purchases you've made, etc. Then throw in some photos with your husband and other meaningful items, and you're set. If you don't have something to use as a capsule, just get an inexpensive bullet thermos – they look like futuristic time capsules!
CUSTOM WHISKEY GLASSES
For fans of fine spirits, nothing is classier than these personalized glasses. These would be a classy custom gift for a guy for any occasion, not just an anniversary. Even if you aren't a big drinker, it's nice to have personalized glasses in the kitchen for any beverage. Even kids love having cups with their own initials.
MONTHLY GIFT BOX SUBSCRIPTION
This is the perfect anniversary gift idea for husbands or wives who would love receiving little gifts in the mail. Gift boxes range in themes from craft beers from around the country to gourmet coffee of the month. You generally pay for a 3, 6, or 12 month subscription, and the recipient gets a small surprise in the mail every month. It's easy to do at the last minute because all you have to do is place an order online, and the recipient will get an email notifying them of the surprises coming their way!
WILLOW TREE FIGURINES
These hand-carved wooden figurines of couples are wildly popular. Handcrafted and painted by hand, these wooden sculptures speak volumes of the importance of your relationship in your home. They are beloved collectibles and welcome gifts. I know many people who have bought multiple versions of these figurines for their husbands or wives as anniversary gifts.
PICNIC BASKET
Even if you are not a great cook, assembling a picnic to enjoy with your husband or wife is as easy as buying a few items from the prepared foods section of your local grocery store. You can find charming picnic baskets online with coolers to separate foods that need to be refrigerated. Don't want to leave your computer? Just order some wine and a prepared gift basket of gourmet foods. A picnic in the park on a lovely day is a great way to celebrate an anniversary with your husband or with the whole family.
DIGITIZE OLD VIDEOS OR PHOTOS
Everyone has old tapes on VHS or old faded 4×6 photos that we want to save in digital format but don't have the time to do. What if you didn't have to do the work, but could surprise your husband with a DVD of precious family memories that you know will be safe forever in digital form? This is a touching wedding anniversary gift idea, and plenty of stores including Costco, CVS, and Walmart can do it for you.
BASKET OF DVDs and POPCORN
Is your significant other a movie or TV lover? A cute last minute anniversary gift idea is to assemble a basket of popcorn and the latest DVDs (could be TV series or movies you need to catch up on) that you'll have available anytime you want to enjoy a Friday night at home. It's probably best to pick relatively new shows that haven't hit Netflix yet, or old classics that you and your husband would enjoy re-watching together.
PHOTO BOOK OR ADVENTURE BOOK
Have you seen the movie Up where the cute old couple puts together an adventure book as kids and still look back on it when they are old? Technology has made it much easier for you to put together your own photo books or adventure books. A charming anniversary gift for your husband or wife would be to put together a scrapbook or a digital photobook of your adventures together.
SPECIAL DINNER AT HOME
You don't always have to go out to celebrate an anniversary with your husband or wife! How about making a special dinner at home together like homemade pizza, fondue, or ice cream? You can plan it at the last minute, you don't have to be a good cook, it saves a lot of money, and it's a fun activity to do with your husband or with kids. The effort of putting together a special dinner can be an amazing gift in itself.
Want more ideas from our gift team?
Gift a Ready Made Adventure Book from the Pixar Movie "Up"
Practical Luxury 101: Leather Gifts for Your Husband or Wife
Your Favorite Photos Printed on Wood, Glass, Metal, or Canvas for a Modern Twist
10 Traditional Wedding Anniversary Gifts by Year for Urban Yuppies (Year 1-5)